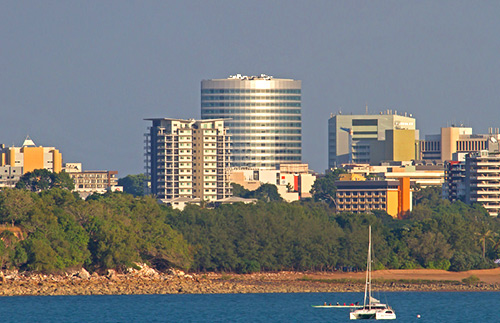 Searching for a reliable refrigerated courier company in Darwin? Be Cool Refrigerated Couriers are Australia's largest refrigerated home delivery service. We have been servicing clients in this field across Australia since our inception in 1996. We are a family-owned business and all of our drivers are HACCP trained. In addition to this, we have full control over our 400 vans that we have on the road.
Refrigerated Transport Darwin
At Be Cool, we provide an end-to-end, all round solution for our clients in Darwin. We do not, at any point, use third parties or hire external companies to do the work. This allows us to maintain precision with deliveries at all times.
We understand that not every business is the same, and that each client has their own unique refrigerated courier requirements. Our process, therefore, is to first completely understand your individual requirements. We then tailor a custom refrigerated courier solution to meet your business's needs.
We are proud to be working with some of the world's largest brands to businesses, as well as businesses of a smaller and more boutique nature.
Reliable Refrigerated Courier Service in Darwin
Because Be Cool Refrigerated Couriers only take on set contract work, we can offer our clients in Darwin a premium value service. Our focus is on building successful, long lasting relationships. We have a strong emphasis on accountability and accuracy, and this is why Be Cool Refrigerated Couriers have always been Australia's preferred refrigerated transport company.
Sophisticated Live Tracking System
To help our clients better understand the process of delivery, Be Cool Refrigerated Couriers have a state-of-the-art monitoring and management system in place. This system, with great accuracy, allows our clients to know the whereabouts of a particular delivery, its status, GPS live tracking and receive comprehensive reporting. The day before a particular delivery is due, we send out an update with the ETA, following this at 8 am on the day of delivery, we send out a progress report which will notify you of the current status. This system, coupled with state-of-the-art live tracking, ensures the highest level of accountability and accuracy on every delivery.
If you're looking for a refrigerated courier/transport service in Darwin, Be Cool Refrigerated Couriers are the solution you need. We operate 24/7, providing door-to-door delivery, home refrigerated delivery services, refrigerated transport and more – right here in Darwin. Phone or email one of our friendly staff in the Darwin office today to find out more.